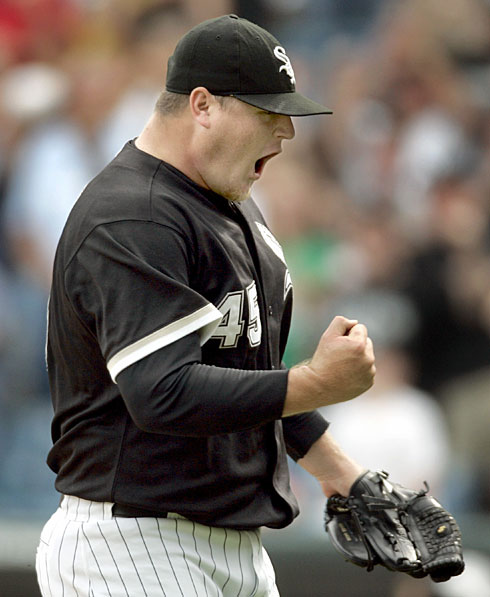 Bobby Jenks is the Chicago White Sox's closing pitcher. He has 18 saves this season.
Lately he has been slumping. His fastball which he used to throw at 100 mph is now falling to the lower 90s. What is happening to Jenks. The pitching coach needs to have a word with him I think and start practicing with Jenks a little more.
Ad blocker interference detected!
Wikia is a free-to-use site that makes money from advertising. We have a modified experience for viewers using ad blockers

Wikia is not accessible if you've made further modifications. Remove the custom ad blocker rule(s) and the page will load as expected.